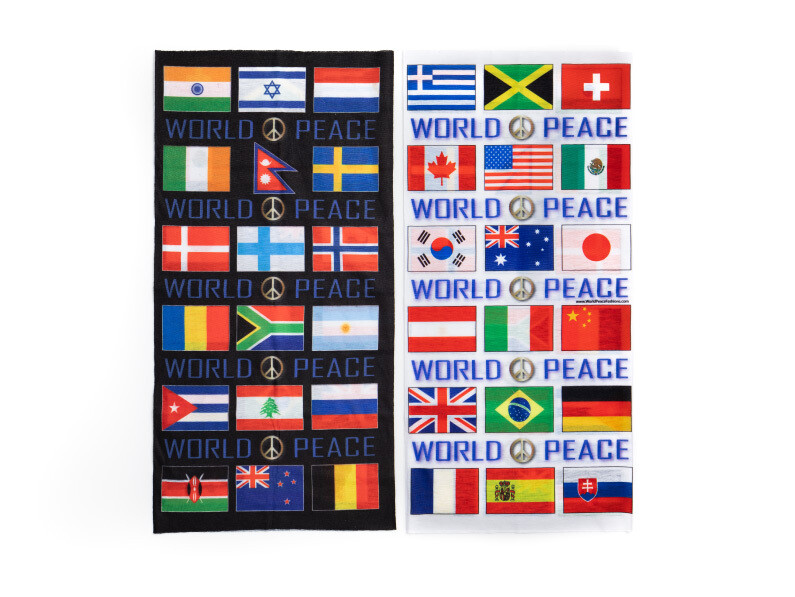 Flag Buff
Buff001
Product Details
The World Peace Flag buff is seamless, supple and multi-functional. It is over 18 inches (45 cm) long and can easily be doubled over for additional protection and warmth. On very cold days you can wear two. Wearing styles include but aren't limited to: Headband, Mask, Scarf, Balaclava, and Cap.
Hand wash in warm water or turn inside out and machine wash in cold water. Hang to dry, no machine drying.

The World Peace buff features 36 country flags; Argentina, Australia, Austria, Belgium, Brazil, Canada, China, Cuba, Denmark, Finland, France, Germany, Greece, India, Ireland, Israel, Italy, Jamaica, Japan, Kenya, Lebanon, Mexico, Nepal, Netherlands, New Zealand, Norway, Romania, Russia, Slovakia, South Africa, South Korea, Spain, Sweden, Switzerland, United Kingdom and United States.
Save this product for later